V/A: The Portable Supersound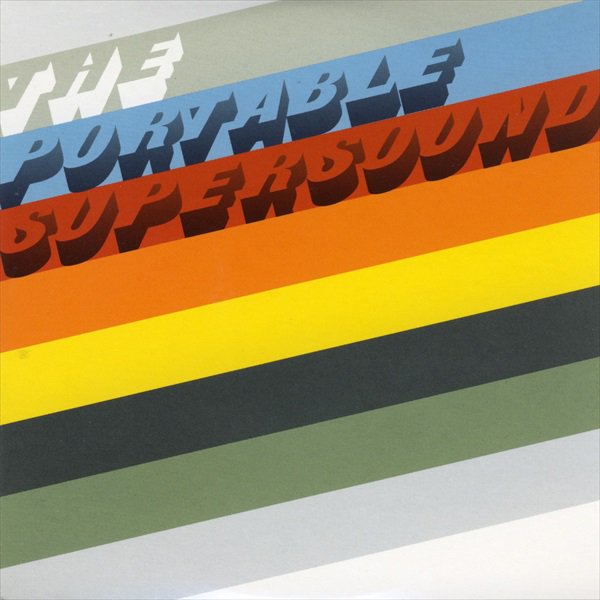 Every year or two, Smalltown Supersound is putting these label compilations together to showcase the current and the future sounds of the label. Mostly done to see where the label is going and to see how the artists and the music works together. The idea of the label is that it is varied at the same time as it all fits together. In a way. And that the label has a red thread. These compilations are the tests.
These compilations also gives the listener a chance to check out new signings, new sounds, new material by already known artists and most importantly; hopefully discover something new and exciting. The last compilation came in 2004/2005 and was titled Where We`re At. The 2007 compilation is titled "The Portable Supersound" (a homage to the Galaxy 500 and their compilation The Portable Galaxy 500).
The compilation showcases new signing Arp from San Francisco. Arp`s debut album will be released in October and Arp has recently done remixes for Lindstrom and Charlotte Gainsbourg. Another new signing is the new Norwegian disco master Diskjokke. Discovered at the Sunkissed compilation that Smalltown Supersound put out earlier this year. Since then he has released two 12"s on Get Physical sub label Kindsish and two 12"s on Prins Thomas` Full Pupp Label. Diskjokke has also just done remixes for Block Party and Lindstrom. And all this before he had time to finish his album! He is now putting the final touches to the debut album "Staying In" due early 2008 on Smalltown Supersound.
Other artist with fresh material are the more established artists such as Lindstrom, Kim Hiorthoy, Bjorn Torske, 120 Days, Tussle, Mental Overdrive (with a track that is soon to be released on 12" by DFAbroad in US and by Prins Thomas`s Full Pupp label in Europe), Lars Horntveth (Four Tet remix) and Toy.
The compilation also premieres the much talked about collaboration between Four Tet and Sunburned Hand Of The Man (album due October the 1st ), as well as a track from a Smalltown Supersound 12" by the label`s big hero, Yamataka Eye (of the mighty Boredoms) aka The Lift Boys. Of which we are very proud of.
The Portable Supersound is the status of Smalltown Supersound in 2007/2008.
We hope you like it!