V/A: On Fire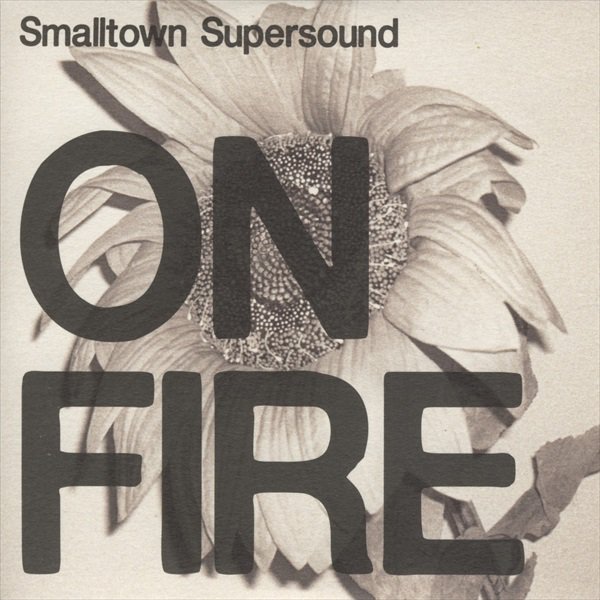 "Everything here is brilliant and it's possibly the best compilation I've heard this year" (Fact Magazine)
Every year/year and a half, Smalltown Supersound founder Joakim Haugland puts together a label compilation to see where the labels at and where it`s heading. To see it from the outside sort of. This years compilation became different. No only was Haugland satisfied with how the tracks worked together and with the flow of the album, also it was special as it was released in various ways and formats.
First of all the album came out for free as a CD with UK`s Plan B Magazine. The CD also came out commercially in a luxury edition in Japan. On top of this the album will also be given away for free at the Recordstore Days in both US and UK. Which means the CD album is all for free. But the label also decided to make the album available on a limited edition vinyl as well as digitally () so that everybody that wants it can get it, fast and easy.
Regarding the tracklisting, its all new stuff taken from the forthcoming releases in 2009 on Smalltown Supersound. As well as some exclusive goodies such as Bjorn Torske`s great Sunburned Hand Of The Man remix (a Moondog meets Count Ossie and the Mystic Revelation of Rastafari style remix) as well as Prins Thomas` remix of Tussle.
The album also introduces the new sinings; K-X-P from Helsinki, Finland, Mungolian Jet Set from Oslo, Norway, Meanderthals from London/Oslo, and, Drivan, which is Kim Hiorthøy with 3 Swedish girls on vocals.
We`re on fire, and we hope you enjoy it!
Artwork by Kim Hiorthoy. Title inspired by Galaxy 500.
Drivan "Som En Laederlapp"
Arp "From A Balcony Overlooking The Sea"
Meanderthals "Kunst Or Ars"
Mungolian Jet Set`s 16th Rebels Of Mung featuring Lindstrøm and Dominique Leone "Clairevoyage"
Lindstrøm "Gått For Dagen"

Diskjokke "Reset And Begin"
Tussle "Night Of The Hunter" (Prins Thomas remix)

Nisennenmondai "Destination Tokyo"
K-X-P "18 Hours"

Sunburned Hand Of The Man "The Parakeet Beat" (Bjørn Torske remix)
Toy "Woodpecker"