Tussle: Warning EP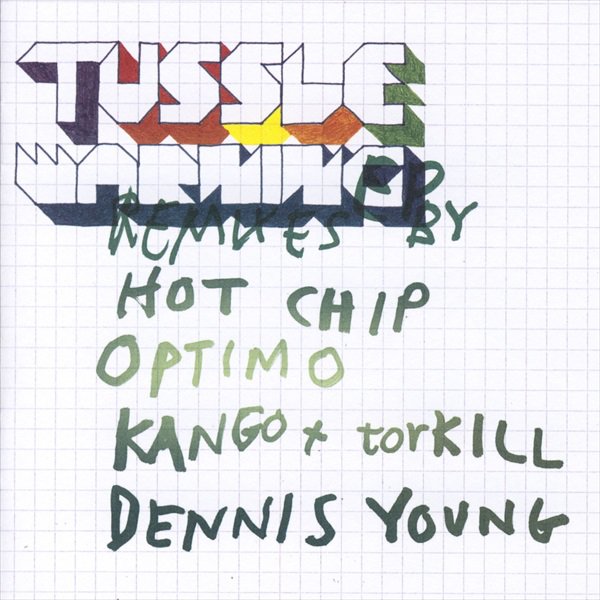 Tussle remix EP with remixes by Hot Chip, Optimo,
Dennis Young (Liquid Liquid) and Kango & Torkill!
"Makes the last Rapture album sound like som rank American jam band"
(9/10 VICE MAGAZINE)
Great remix EP from Tussle that follow up the critically acclaimed "Telescope Mind album released earlier this year on Smalltown Supersound. The opening Warning track is lifted from the album. The EP also contains a fantastic 10 minutes long kraut/groove remix of the track "Flicker33.3" by their friends in Hot Chip (whom they toured the US with earlier this year). The tusslers also gets remix treatment by Glasgow`s JD Twitch from Optimo who has mixed different parts of the Telescope Mind album into one 7 minutes long mix titled "JD Twitch`s Optimo Fuckhead mix". Dennis Young of legendary NYC band Liquid Liquid (who also played on the album along fellow Liquid Liquid`erSal Principato) has done a remix of the track Elephants, and Norwegian underground house/disco star Kango is joined by his new musical partner Torkill with a edit/remix of The Warning.
38 minutes of music, and a 8 pages booklet designed by Kim Hiorthoy.
Tussle will tour Europe late in 2007. The band is now working on their third album back home in San Francisco. The album will be released by Smalltown Supersound in the spring of 2008. More news on the band here www.tussle.org and myspace/tusslers