Lindstrøm: Contemporary Fix EP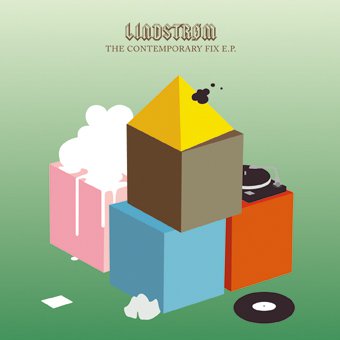 Lindstrom remixed by EYE (Boredoms) and Bjorn Torske!
After the critically acclaimed album "A Feedelity Affair" that compiled all of Lindstrom`s seminal 12", Smalltown Supersound follows up with this EP. The EP features the original version of The Contemporay Fix as well as a alternative version by Lindstrom himself called Serious Syntoms version . The EP also features a fantastic remix from EYE of The Boredoms who delivers a raving tribal-disco mix that none other than EYE could produce. The EP also contains a remix by the innovator of the Norwegian disco scene, Bjørn Torske (his new album "Feil Knapp is out now). With this 10 minutes long mix Bjorn Torske proofs why he is one of the most talented disco/house producers in Norway ever. The innovator and the star of the Norwegian disco/house scene, together, for the first time. And it is just beautiful!
The artwork for the EP is made by Kim Hiorthoy.
4 tracks and 30 minutes with music
Short Lindstrom bio:
Lindstrom`s career took off after a string of critically acclaimed 12" singles that alone started a movement the press later would call "space disco". He is also well known for his remixes and has among others remixed LCD Soundsystem, Roxy Music, Franz Ferdinand, The Killers, Annie and New Young Pony Club. Last year Lindstrom also released a duo album with Norwegian DJ and friend Prins Thomas, titled "Lindstrom and Prins Thomas", an album that was released on Eskimo Records to wide critical acclaim. His most famous track and 12", "I Feel Space" (released on both Playhouse and Feedelity), has now sold 17 000 copies, an impressive number these days for a vinyl only release. All his 12"s was compiled on the critically acclaimed "It's a Feedelity Affair" early in 2007.