Dungen: Allas Sak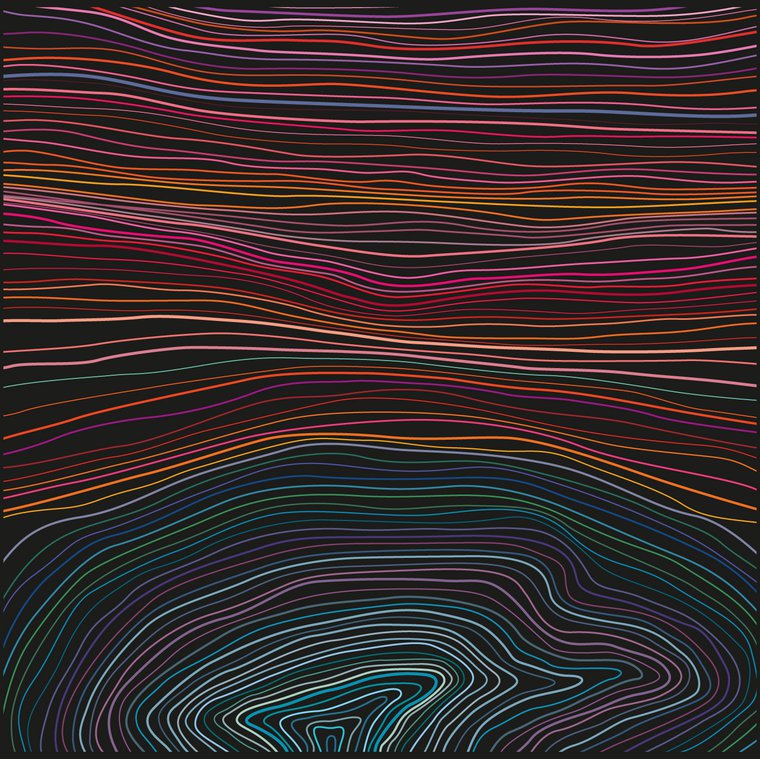 Dungen frontman/mastermind Gustav Ejstes has been making music for nearly twenty years—at first for himself, then eventually and inevitably for all of us. As a teenager in rural Sweden, he became obsessed with hip-hop and sampling. Digging through crates and searching for obscure source material provided him with an informal education in '60s pop and psychedelia, and soon he learned to play the bits and pieces he was sampling. He took up guitar and bass, drums and keyboard and even flute, then took to his grandmother's basement to put it all on tape.
When Ejstes recorded his first album, he released it in 2001 under the name Dungen, which means "The Grove"— a nod to his village upbringing or perhaps a deeper reference to American folk songs like "Shady Grove." While his music has routinely garnered comparisons to acts like Love, Pink Floyd, the Electric Prunes, and Os Mutantes, he has always emphasized a strong sense of songcraft. The music has deep roots in the past, but it blooms in the present.
With 2004's breakout Ta Det Lugnt Dungen garnered an avid fanbase outside of Scandinavia. Only on the road did Dungen blossom into a full band, with a rotation of musicians joining Ejstes onstage and eventually coalescing into a fully democratic band that includes Reine Fiske on guitar, Mattias Gustavsson on bass, and Johan Holmegard on drums. Starting with 2007's Tio Bitar and 2009's 4, the band members helped Ejstes realize his own vision while adding flourishes of their own. As a result, Dungen grew into something bigger and more formidable: one of the best and most consistently inventive psych rock bands in the world. At the height of their powers, however, the band took a step back.
It's been five years since the last Dungen album, 2010's Skit I Allt, which is by far the longest interval between releases for a band that proved especially prolific and inspired during the 2000s. Allas Sak picks up where Dungen's previous album left off, but somehow it sounds bolder and livelier, feistier yet more focused. The quartet jam with greater purpose and principle on songs like the otherworldly instrumental "Franks Kaktus" and the stately "En Gång Om Året," while the prismatic "Flickor Och Pojkar" and closer "Sova" reveal subtle nuances in the band's arrangements.
The band brought in "a good friend of ours" named Mattias Glavå to produce the record. In addition to helming records for the Soundtrack of Our Lives, Sambassadeur, and the Amazing, Glavå worked with Dungen on 2005's Stadsvandringar, which made these sessions a reunion of sorts. "Mattias is a true wizard of analog sound engineering, but he's more than a technique nerd," says Ejstes. "He's the ultimate hand between my vision of a sound and reality."
Glavå suggested the band work out songs before they entered the studio, rather than writing during the sessions. It was a different way of working, but one that Ejstes found invigorating. "He suggested we come to his studio with finished songs, and we did live takes directly to tape—the old-school way. It has truly been a quite different experience from the earlier records."
Allas Sak is about everyday matters: family, friends, the fine texture of life. Common but never mundane, these subjects anchor the music in the here and now, while the music lends a certain grandeur to ordinary moments. "Lyrics are very important to me," says Ejstes. "These songs are my everyday experiences, my thoughts and stories from the life I live. I hope people can create their own stories around the music and maybe we can make music together, the listener and I."