Bjørn Torske: Feil knapp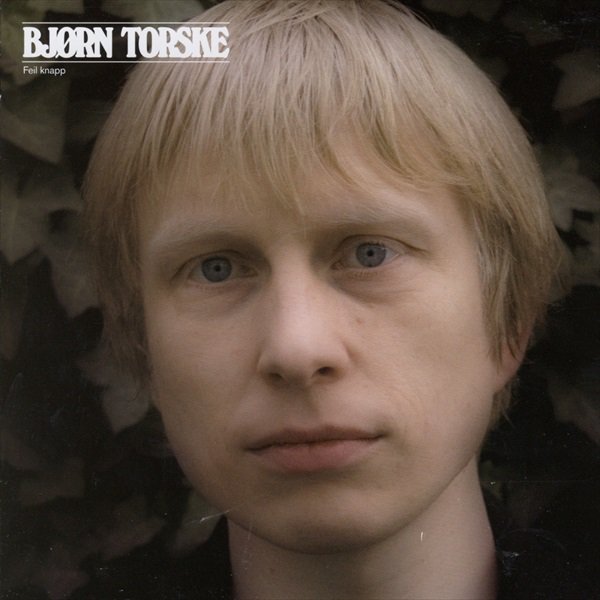 "Just when you thought Bjorn Torske had fallen off the radar (his last output was the fantastic Trobbel LP on Telle a few years back) he resurfaces with three tracks that typify his lopsided take on the dancefloor" (DJ Magazine 12" review)
"A leftfield genius" (Piccadilly Records)
When Prins Thomas was asked the question "what is the most desirable signing if money grew on trees?" by Fact Magazine, his answer was; "if I could lure him out of his cave for a second I wouldn't mind getting some new stuff from Bjorn Torske"
And now; Bjorn Torske is finally out of the cave with a brand new album titled "Feil Knapp"! This is his first album since "Trøbbel" in 2001 (on Telle Records). In many ways "Feil Knapp" (Norwegian for wrong button) represents a sound that sits somewhere in between "Trøbbel", 1999`s seminal "Nedi Myra" on Ferox and his underground cult hit "Søppelmann" on Svek. With influences ranging everything from Count Ossie and The Residents via 22 Skidoo to Idut Boys, Torske has created his very own and characteristic signature sound, a unique blend of warm and melancholic house, quirky avant-disco, leftfield electronica and dark, heavy psychedelic dub. In other words; this album has everything that we have learnt to love Bjorn for. Weirdly melodic and wonderfully groovy.
Leading up the this album Smalltown Supersound has also released the two 12"s "Ny Lugg (kort bak/lang på siden) and "Kokt Kveite". Torske is now working on remixes for Lindstrøm and Sunburned Hand of The Man.
Biography:
Bjørn Torske comes from the capital of electronic music in Norway, Tromsø, a small town far north over the artic circle. This town has bred great artists such as Mental Overdrive, Biosphere and Royksopp. Through Geir Jenssen, Torske got in touch with SSR/Crammed Discs in Belgium, and in 1991 he appeared on two separate 12" singles on the label. Dutch label Djax-Up-Beats picked up on the talented young Norwegian, and the following years Torske released a string of underground 12" singles on Djax-Up-Beats and other labels, such as Reinforced Records, run by Mark & Dego of 4Hero.
Still early 90's, Torske soon moved to Bergen. At this time he played synthesizer on Biosphere's live shows, and toured around the world with Geir Jenssen. After releasing an album on Djax-Up-Beats in 1995 Torske concentrated on DJing for a couple of years, releasing only one single on Per Martinsen's Love OD label. It did have a noticeable impact, though. «Fleet» became a club hit in Amsterdam, and was pumped regularly by DJs like Dimitri and Derrick May. Eventually Ferox-boss Russ Gabriel got to hear Torske's music. He immediately phoned Torske, led to the release the album «Nedi Myra». The album caused quite a stir around the world.
Back in Norway some of Bjørn's fellow Tromsø-dwellers, like Röyksopp's Svein Berge and Torbjørn Brundtland moved to Bergen. New acts, clubs and labels were emerging in town, transforming the otherwise sleepy university town on Norway's west coast to the hippest place to be. Meanwhile, Bjørn had started releasing singles through prestigious house label SVEK. In 1998 his friend Mikal Telle founded Tellé Records, and invited Bjørn to join in on the fun. Bjørn released «Disco Members» on Tellé in 2000 as well as taking take time off to release the brilliant «Aerosoles» on SVEK. In the same period Torske also produced his next album, Trøbbel on Telle Records, as well as remixing his friends and studiopartners Røyksopp`s first hit single "Eple". Torske also toured Europe with Royksopp in the spring of 2002.